New Releases

This volume traces the construction between 1848 and 1948 of a republican political and literary language both local and national at the same time, the confrontation with foreign republican models and counter models; the Italian republican discourses under the monarchy and fascism.
---

La République et ses autres
The Republic and Her Others
Politiques de l'altérité dans la France des années 2000
French Politics of Alterity Since 2000
Gouvernement en question(s)
---

---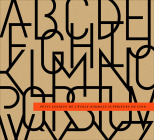 ---

Our aim is to show what can be gained from considering subjectivity as an education and training resource, through the development of an appropriate epistemological posture and methodology for enabling a detailed description of subjective first-hand experience.
---

Le sens en partage
Sharing Meaning
Dictionnaires et théories du sens. XIXe – XXe siècles
Dictionnaires and Semantic Theories 19th- 20th centuries
Langages
---

La croisée des chemins
Fifteen articles, several of which are unpublished, enable an overview of the complete works of Montesquieu in all their dimensions. What does the genesis of his works tell us? Rediscover Montesquieu in his time and in the long haul of history; revealed by the succession of readings, sometimes contradictory, which have been given.
---

---

---

This issue of «Laboratoire italien» reports on the current state of the research on Gramsci in Italy. From the point of view of their subject matter, the contributions collected in this issue can be divided into two main areas, which ultimately feed on each other: the editions, on the one hand, and on the other, the critical studies.
---

---

Sociétés, Espaces, Temps
Social sciences and humanities make use of textual corpuses. By surrounding various practical analyses with theoretical reflexions, this work mixes fields, methods, softwares and points of view in order to reveal specificities and variations, but also show tools and solution which fields can exchange with each other.
---

Sociétés, Espaces, Temps
It examines the itineraries of Algerian women who migrated to France and more specifically to Lyon, before their own country gained independence. This study traces back to a female immigration and prove that these women were full-fledged actors of their history. This dual dynamic led to the establishment of plural identities, between two countries.
---

Entretiens Ferdinand Buisson
Yet, vocational curriculum remains a default solution, often seen as a way to school or social relegation. The papers offer a full and diversified view of the key issues. They combine sociological and didactic approaches.
---

The actors in the school experience the tensions related to working conditions, the ambiguities of an institution's limited autonomy, and the overwhelming increase in administrative tasks.How can we analyze the collective work, and the shared responsibility of school's managerial staff in France and in Europe?
---

Trust has long been a central object of social scientific analysis, and is just as present in the wider public sphere.Mistrust, in contrast, has rarely been analysed on its own terms. This special issue aims instead to establish mistrust as a legitimate object in its own right.
---

This issue deals refers to the exact time when violents conflicts are supposed to end. Usually called «postwar period» and always perceived as problematic, this moment is an unachieved process: we know when it starts but we do not ever know when it really ends.
---

RDST, n°13/2016
Recherches sur l'école et ses partenaires scientifiques
Researches on School and its scientific partners
This document « Researches on School and its scientific partners » enables us to query the partnership practices and the ways in which educationalists problematize and invest this field. French education policy in France encourages teachers to develop partnerships with museums and centres for scientific culture, associations, universities, ...
---

Sociétés, Espaces, Temps
This book examines the development of geography as a recognised discipline in France, Prussia and Great-Britain between 1780 and 1860.It focuses, in particular, on the relationship between geographical knowledge and politics.
---

This Special issue of our journal will be entirely devoted to presidential speeches and presidential electoral campaigns.
---